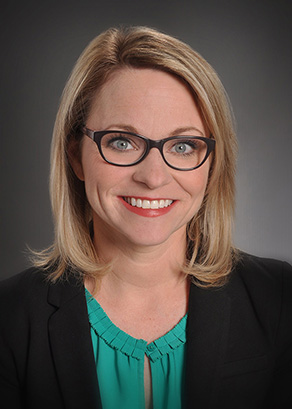 Elisabeth Vogt,
PhD
Children's Wisconsin since 1
Pediatric Neuropsychologist, Children's Wisconsin
Assistant Professor of Neurology, Medical College of Wisconsin
Overview
Services
Elisabeth Vogt, Ph.D. is a pediatric neuropsychologist and an assistant professor of Neurology (Neuropsychology). She specializes in the evaluation and treatment of children with neurological, medical, and neurodevelopmental disorders with a particular specialization in acquired neurological injury and infection, hematology/oncology, and cognitive development in infancy and preschool years. Dr. Vogt's approach to comprehensive neuropsychological assessment involves developing a holistic understanding of a child or adolescent and their strengths and challenges. Overall, the goals of the comprehensive assessment are to inform evidence-based intervention and recommendations to support the best outcomes for each child. Dr. Vogt believes that research is important to inform her practice and improve the field of neuropsychology. Her research program focuses broadly on the investigation of psychometric properties of neuropsychological measures with a focus on performance and symptom validity. She is also developing research focused on cognitive outcomes of acquired neurological injury and infection.
Areas of Interest
Neuropsychology
Traumatic brain injury
Show less...
Show more...
Education and Awards
Education
2018, Marquette University, PhD
2004, Viterbo University, BS
Fellowships
2021, Medical College of Wisconsin - Pediatric Neuropsychology