Child Advocacy Centers
Effective, efficient and child-centered teamwork
Children's Wisconsin oversees one of the largest networks of Child Advocacy Centers in the country.

The Child Advocacy Center is a safe place for children and adolescents who may have been abused. The center brings together a team of specially trained professionals who evaluate and investigate cases of child abuse and help children and their families. The Child Advocacy Center is a place for the child to feel safe and supported. The center's child-friendly space has been designed to help child and family feel comfortable and safe.
Making an appointment
Referrals to a Child Advocacy Center are made as part of an investigation of child maltreatment and are made by local enforcement, human service agencies, or by other medical providers. If you suspect abuse, please contact your local child protective services agency or local law enforcement.
What services do Child Advocacy Centers provide?
Forensic interviews
A forensic interview is an opportunity to provide children with a safe place to tell their story to experts who will listen to them, protect them, and help them heal. Forensic interviewers are specially trained to ask child victims a series of unbiased, non-leading questions to obtain information in an age- and developmentally-appropriate manner. Forensic interviews minimize trauma by ensuring that the child is able to provide the account in their own words and only has to detail information to one adult. Interviews are video-recorded to meet forensic standards.
Medical evaluations
Medical providers who specialize in child abuse pediatrics provide comprehensive, developmentally-sensitive, trauma-informed medical assessments, and care for children suspected of being maltreated. Medical evaluations are provided to ensure the health of the child. A medical evaluation includes medical history, physical exam, and, when appropriate, documentation of any signs of abuse, collection of physical evidence, diagnostic testing, and testing for other medical conditions that could be mistaken for maltreatment, treatment, and referrals.
Referrals and advocacy
Throughout the appointment, caregivers are able to meet with a family advocate and members of the investigative team. These professionals will answer questions, provide resources for follow up medical care and counseling, and offer guidance about what will happen next.
Resources
Children's Wisconsin Teaching Sheets related to abuse
Care4Kids program
Professional and community education
Child Advocacy Center staff are available to facilitate training for professionals and community members on preventing, recognizing, responding to, and reporting abuse. Please contact the CAC in your community for more information.
National Children's Alliance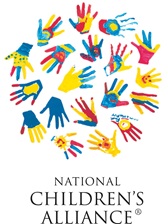 NCA is the national association and accrediting body for Children's Advocacy Centers.
Child Advocacy Centers of Wisconsin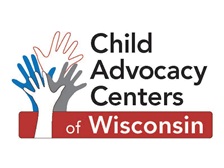 Child Advocacy Centers of Wisconsin works to support and promote the development of child advocacy centers in Wisconsin and their efforts to provide child-friendly locations to facilitate multidisciplinary team assessments with reported child victims.