Children's Urgent Care at Mayfair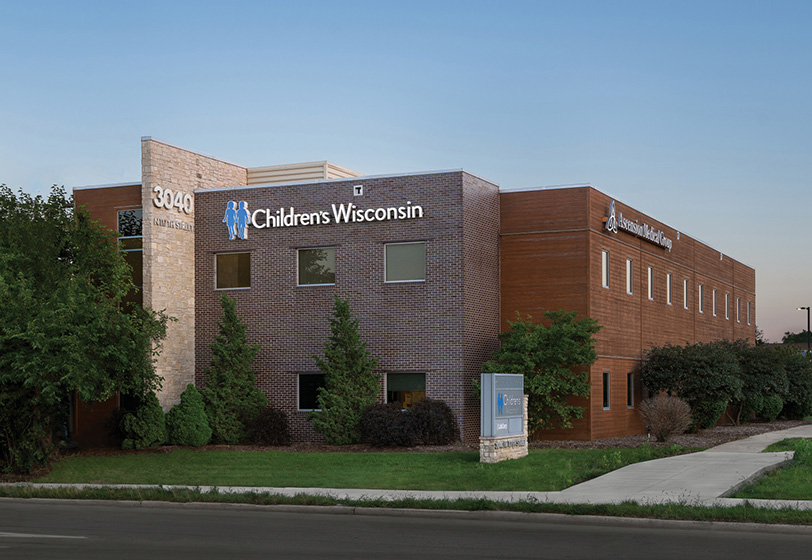 Visitor guidelines: As COVID-19 vaccination rates rise and infection rates fall, we continue to review and update our visitation procedures. Please review our latest guidelines before coming to any Children's Wisconsin location.

In all of our specialty care, primary care and urgent care clinics, two individuals may accompany the patient.
---
Children's Urgent Care at Mayfair is located in the same building as Mayfair Pediatrics.
Urgent care is for illnesses or injuries that you normally would receive care for at your primary care doctor's office. Our urgent care clinics have board-certified pediatricians on-site, and are open evenings (5 p.m. to 10 p.m.) and weekends (11 a.m. to 5 p.m.) when regular doctors' offices are closed.
There are no imaging services at this location. If your child needs imaging, we'll get that scheduled at the nearest location.
Are appointments needed for urgent care clinic visits?
Appointments are never needed at our urgent care locations. However, you have the option of reducing your wait time in our clinics by making a reservation online. And don't worry, if all the reservation slots are filled, we will still accept walk-ins.
Online urgent care video visits
Online urgent care video visits are available daily from 6 a.m. - 10 p.m. offering care and advice for minor medical conditions. Using your phone, you can conveniently see a pediatric provider without leaving home. Online urgent care treats children from birth through 17. Learn more about online urgent care video visits.
Learn more