Stereotactic laser ablation (SLA)
What is SLA?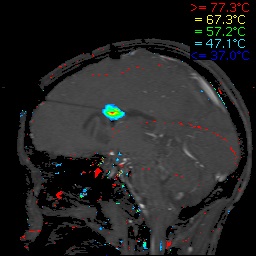 Children's Wisconsin is one of a small number of centers in the nation, and currently the only one in the state of Wisconsin, to offer a minimally invasive neurosurgical treatment option: Visualase® or stereotactic laser ablation (SLA). At Children's, we use SLA for the treatment of two types of conditions: brain tumors and epilepsy.
SLA uses a laser to deliver focused energy to the targeted lesion. A thin laser ablation probe (less than 2 mm in diameter) is guided into the center of the target tissue. The patient is then transported to the magnetic resonance imaging (MRI) suite where imaging confirms proper placement of the probe. The laser ablation is performed in the MRI machine to allow the surgeons to monitor the effects of the treatment as it happens.
Laser ablation therapy provides us with another treatment option for patients with tumors or abnormal brain tissue that are in areas of the brain that are not easily accessed through traditional surgery.
What are the benefits of SLA?
Stereotactic laser ablation therapy offers many benefits:
The procedure is guided by MRI, so precise anatomical targeting is possible.
The incision is quite small (3 to 4 mm) and does not require hair shaving so children do not have to worry about cosmetic effects.
Hospital stays are much shorter than traditional open surgical procedures (most patients go home the day after the procedure).
There is minimal pain after surgery due to the minimally invasive nature of the technique.
The small size of the laser ablation probe allows access to traditionally difficult to reach areas of the brain.
There is no harmful radiation delivered to the rest of the brain or body. The area of energy delivery is precise so adjacent brain structures are at minimal risk.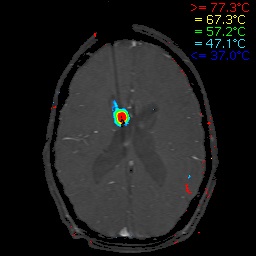 Who is eligible for SLA?
Not all tumor or epilepsy patients are candidates for this technology. Determining the best course of treatment for epilepsy or brain tumors is very complex and based on many different factors. At Children's, we develop personalized treatment plans for each patient. After we have a full understanding of your child's unique condition, our specialists will work with you to recommend the most effective treatment options.



New inpatient unit now open
Watch this video to learn about our Neurosciences Center
inpatient unit
that recently moved from Center 8 to West 7.