Seizures and epilepsy
The brain is the center that controls and regulates all voluntary and involuntary responses in the body. It consists of nerve cells that normally communicate with each other through electrical activity.
To make an appointment: call the Central Scheduling or use the "request an appointment" button to submit your request online.
(877) 607-5280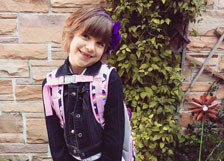 A mom shares 5 common misconceptions about epilepsy. Read Katie's story.
With more information, you can make better choices to help your child with epilepsy. The urge to start treatment right away is common. A second opinion can make sure the treatment plan is appropriate and that you aren't missing other options.
Use this online form to contact us about requesting a second opinion.