Pediatric Epilepsy Center
Overview of our Epilepsy Center
The Epilepsy Center at Children's Wisconsin specializes in the diagnosis and treatment of children with epilepsy. All children with epilepsy are unique. Our pediatric epileptologists take great care in developing personalized treatment plans for each one of their patients based on his/her specific diagnosis and needs.
Contact us: Get a second opinion from our Epilepsy Center
Why choose us for your child's epilepsy treatment?
The Neurosciences Center at Children's is ranked among the nation's best, according to U.S. News & World Report's Best Children's Wisconsin Report. We are committed to providing the best care to your child. Our program offers many advantages:
Level 4 epilepsy center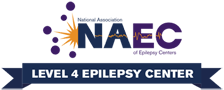 Our Epilepsy Center is recognized by the National Association of Epilepsy Centers (NAEC) as a Level 4 epilepsy center. Download the NAEC infographic for more information. A Level 4 epilepsy center provides many advantages, including but not limited to:

Multiple board-certified, experienced pediatric epileptologists and neurosurgeons. Meet our full team of specialists.
High volumes of Epilepsy Monitoring Unit (EMU) admissions per year
Access to advanced neurodiagnostic monitoring, including high resolution MRI, functional MRI, positron emission tomography (PET), magnetoencephalography (MEG) and magnetic resonance spectroscopy (MRS), all used to understand your child's epilepsy
Superior neuropsychology and rehabilitation services
Advanced surgical care for epilepsy
Children's has the only Level 4 freestanding pediatric epilepsy center in the state of Wisconsin. Our Level 4 designation means we provide the highest level of complex and specialized care for children living with epilepsy. With state-of-the-art facilities and one of the leading surgical pediatric epilepsy centers in the country, we provide comprehensive, cutting-edge treatment for patients with epilepsy. We use a combination of therapies, including diet, medication and surgery, and are well suited for treating the most difficult cases.
Pediatric Epilepsy Monitoring Unit (EMU)
Our EMU is a state-of-the-art evaluation center, with advanced technology to allow specialists to observe your child and to record brain activity and physical symptoms 24 hours a day over several days. We see more than 900 patients in our EMU each year. Within our EMU, we have 18 dedicated beds for epilepsy monitoring that have high definition video monitoring equipment to allow us to monitor patients more closely for epilepsy episodes. The information our specialists gain allows us to determine the specific type of seizure, frequency, and origin, and to define the treatment that best suits your child. We also have 14 portable EEG units which allow our EMU to provide remote EEG monitoring services for our PICU and NICU patients who need an evaluation for epilepsy.
Dedication to research and innovation
Our neurologists and neurosurgeons are dedicated to advancing epilepsy diagnosis and treatment options through ongoing clinical research efforts. Neurosciences research is conducted in collaboration with the Neuroscience Research Center at The Medical College of Wisconsin. New techniques for diagnosis and treatment are included in our patient care as they become available. Learn more about our recent research and clinical trials.
Comprehensive, multi-disciplinary epilepsy treatment 
Our Neurosciences Center isn't only made up of neurologists and neurosurgeons. The program also incorporates specialists in many related sub-specialty areas, including but not limited to: physical medicine and rehabilitation, neuropsychology, neuropathology, neuroradiology, and genetics. The depth and breadth of complex neurological knowledge and experience makes our program truly comprehensive.
Diagnosing your child's epilepsy
Evaluation of your child's epilepsy often requires admitting your child to the hospital for video EEG monitoring in our EMU. This noninvasive procedure translates your child's electrical brain activity into a digital format for analysis. A digital video recording is taken at the same time, allowing our specialists to observe and analyze a continuous record of your child's seizures. The diagnostic evaluation is tailored to the individual patient and often includes a variety of advanced imaging, a neurospsychological evaluation, and genetic testing. All of the information gathered about your child during this evaluation is used to properly diagnose the type of seizures your child has and to develop an optimal treatment plan.
Approximately 2,000 patients receive standard EEG evaluations for epilepsy at Children's each year, and 95% of standard EEG and long term EEG monitoring reports are evaluated and recorded within 36 hours so that patients receive their evaluations in a timely manner. Children's is proud to hold ABRET-EEG accreditation for EEG labs meeting technical standards and demonstrating quality output. 
Treating your child's epilepsy
Video: Treatments for epilepsy in children
Watch this video by Nucleus Health on treatments for epilepsy in children.
At Children's, our specialists create an individualized treatment plan to match your child's needs. Dependent upon what kind of seizure your child experiences and the severity, we will recommend a variety of therapies. Most children that receive treatment are able to live normal, active lives with only a few simple modifications.

The treatment of epilepsy has changed dramatically in recent years. Many forms of epilepsy can be treated successfully using increasingly effective antiepileptic medications. Other cases are successfully treated through dietary modifications. The ketogenic diet is a special high-fat, low-carbohydrate diet that has been shown to help control seizures in many children with epilepsy. Often children are able to take less medication by making some relatively simple changes to their diets. If this diet is recommended for your child, a dietician knowledgeable about the ketogenic diet will help to carefully monitor your child's diet plan and response.

Sometimes diet and medication are not enough to control your child's seizures. In these cases, epilepsy surgery may be the best option. The Pediatric Epilepsy Center at Children's is one of the leading epilepsy surgery programs in the country, performing more than 50 epilepsy surgeries a year. Learn more about our surgical treatment options.
Get a second opinion from our Epilepsy Center
With more information, you can make better choices to help your child with epilepsy. The urge to start treatment right away is common. A second opinion can make sure the treatment plan is appropriate and that you aren't missing other options.
Use this online form to contact us about requesting a second opinion.
Blog: Epilepsy misconceptions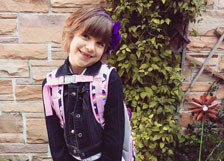 A mom shares 5 common misconceptions about epilepsy. Read Katie's story.