Get a second opinion from our epilepsy center
With more information, you can make better choices to help your child with epilepsy
The urge to start treatment right away is common. A second opinion can make sure the treatment plan is appropriate and that you aren't missing other options. Children's Wisconsin can provide the expert opinion to verify or give more information about your child's original diagnosis.
We offer a team approach with experts from many specialties, and our patients benefit from our experts' wide range of experiences with pediatric epilepsy.
We will work with your child's referring neurologist and/or pediatrician to review the original diagnosis and treatment plan.
We will review your child's medication history and explore additional treatment options as needed. We may be able to offer a different perspective and give more information.
We may also be able to offer tests and treatments that are not available at your current provider's location.
Our treatment options are often more extensive than what is available at other hospitals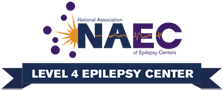 The Epilepsy Center at Children's is designated by the National Association of Epilepsy Centers (NAEC) as the only freestanding pediatric Level 4 epilepsy center in the state of Wisconsin. Because of this, our treatment options are often more extensive than what is available at other hospitals, including minimally invasive surgical options, vagus nerve stimulation, and the ketogenic diet. Even if treatment has already started, a second opinion can help guide your child's care.
Most insurance plans cover second opinions, but it's always a god idea to check your coverage to be sure. If you need help with that, just call us at (414) 266-6907.
Contact us
You can gain the peace of mind a second opinion can provide. Use the form below to contact specialists in our Epilepsy Center about obtaining a second opinion. If you prefer, you can also call us at (414) 266-6907 to provide the necessary information to obtain a second opinion.
Blog: Epilepsy misconceptions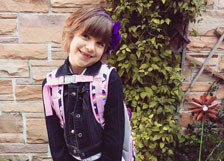 A mom shares 5 common misconceptions about epilepsy. Read Katie's story.