Patient stories
Raynah's story
After a few weeks battling what was thought to be a mild illness, 11-year-old Raynah suddenly lost the ability to move or talk. Once she was rushed to the emergency room, neuroscience specialists at Children's Wisconsin discovered a large collection of infected fluid on her brain. Less than two hours after arriving at Children's Wisconsin, Raynah was headed to the operating room for emergency brain surgery.
Read more about Raynah's initial encounter with the Neuro team, how she is doing now, and more about her surgery performed by Irene Kim, MD.

Stroke and seizures: Kade's story
After suffering an inexplicable stroke as an infant, 9-year-old Kade had experienced debilitating seizures throughout his life. When medication stopped controlling his seizures, Kade's parents made what many would consider a bold decision – to have the left part of Kade's brain disconnected through a rare and complex surgery called functional hemispherectomy.
Read the full story of Kade's journey and his surgery performed by Sean Lew, MD.

Craniosynostosis: Cendreanna's story
Barb Gellin could tell something was off with her daughter Cendreanna not long after she was born. It was hard to articulate, but the shape of her head didn't seem quite right. She would later learn that Cendreanna had craniosynostosis, a condition that affects about 1 in every 2,500 live births where seams between the bones of the skull are prematurely fused. Read Cendreanna's story.
Neurofibromatosis: Emily's story

What started with a bad headache turned into an odyssey of 12 surgeries over the next two and a half years for Emily. Read Emily's story.
Epilepsy: Adam's story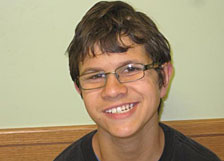 For several years, Patty and Alan Kettelhut of Nebraska say they lost their son Adam. It turned out that they would have to go all the way to Wisconsin to find him again. Read Adam's story.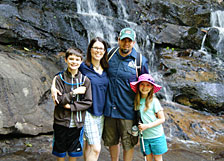 Epilepsy: Lilly's story
A mom shares her daughter's experience with epilepsy. Read Lilly's story. 
Tourette syndrome: Emily's story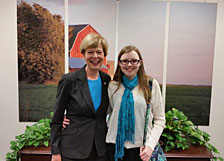 A couple years ago, Emily Shelby had a horrible Valentine's Day. She was hospitalized for a week, in the clutches of a dystonic tic that wouldn't let go, keeping her bent over in half with her knuckles dragging on the ground. Read Emily S's story.
Get a second opinion
It's important to know what your options are. We can provide expert opinions to verify or give more information about an initial diagnosis. Contact us today.