Cancer Predisposition Program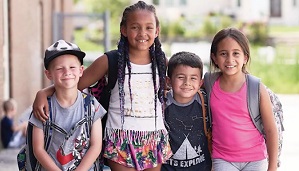 Our Cancer Predisposition program offers comprehensive care for children and adolescents who have:
A known cancer predisposition syndrome
A new cancer diagnosis that may be due to an underlying genetic syndrome
A known family history of a cancer predisposition syndrome
A strong family history of cancers that may be associated with familial syndromes
The program is run by Oncologist Kerri Becktell, MD, and genetic counselor Amy Ott. The team will discuss with the family the pros and cons of testing and what testing options are available. Once test results are available, they will help them understand their child's long-term risk for developing cancer and develop a plan for ongoing surveillance and care.

Our Cancer Predisposition program is a one-stop shop where the family has access to resources at the MACC Fund Center for Cancer and Blood Disorders and multidisciplinary expertise — all in one visit. The clinic's oncologist and genetic counselor work closely with specialists from throughout the Children's Wisconsin healthcare system who might play a critical role in your patient's care, including gastroenterologists, surgeons, and endocrinologists.

To refer: Place an external referral to CHW_ONCOLOGY CLINICS. Please enter "predisposition patient" in the comment section of the referral order.

Any questions? Please contact your physician liaison.