Patient Stories
Jun 15, 2021
Prayer got me through our process
---
Being a foster parent takes a certain kind of personality, yes. The one that is willing to love another unconditionally without question and without answers. One that is willing to cast judgment aside and basically roll with anything that is thrown at you. And one that is willing to let go if or when it's needed.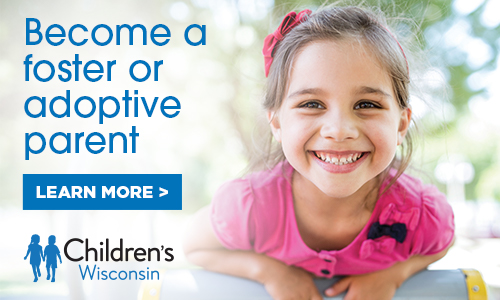 It's not easy, but just about anyone with those qualifications could do it. However, there were two things that helped me through an almost-three-year plan that I am so thankful for, and I wanted to share for any of you struggling in your situations.
First, I always remembered I was caring for someone else's child. The second thing that helped me was PRAYER. As much as I love our boys, we did not come into this process to adopt. Our main purpose was reunifying. As time passed and that plan was changing, we still always kept that in mind. I never wanted to hold on too tight to a child who may have to leave, for my own sanity. That also brought us closer to the biological parent and gave us the chance to get to know what we could from them.
In the end, we did adopt our two young boys and they have literally changed our lives. I am thankful for the most wonderful team at Children's Wisconsin and for a biological Mom that was open to a relationship with us, not only through fostering but after adoption.
I realize every situation is individual and not all outcomes can be successful, but it is in the best interest of all these children that we do our best to make the effort to get along and grow as best we can together. Take a little time to pray for your children and give it to God for guidance.