Patient Stories
Dec 13, 2022
Choosing to become a foster parent
---
One night out of the blue, my husband approached me and said, "Let's take foster care classes."
I actually opposed the idea at first. Our lives were full. We had four children of our own and I didn't want to take precious time away from them. 
My parents, his parents, and his brother all were foster parents, and my husband really wanted to become a foster parent himself. After about a year of many conversations and time to think about it, as well as talk to our kids, we decided to go through the classes.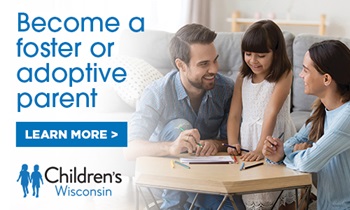 My husband wanted to have foster children simply because he loved kids. I love kids as well — I have been a teacher for 20 years — but I was a little leery because all the challenges I knew we would face. I didn't know if I was strong enough to handle the hurt and pains of foster care. 
I told my husband we would try it and if it didn't work out, at least I can say we tried. I thought our lives were full, until I saw our first placements pull up. The hours before they arrived were filled with excitement, fear, joy and anxiety. What if they didn't like us? What if their room wasn't what they expected? Will they get along with our other kids? Will I be a good enough parent? 
But when I saw them in the car, I wanted to hug them! They filled a place almost instantly in my heart that I couldn't comprehend. Our family needed them just as much as they needed us. We have never looked back nor decided to turn our backs on getting more placements. Our lives have been forever changed because we became foster parents. 
Through all the ups and downs, tears and laughter, being foster parents has shown our family to be a selfless, relentless, loving family. We wouldn't change a thing.