Patient Stories
Jan 08, 2018
How mindfulness can help breastfeeding moms
---
"What did I do wrong?"
"Why isn't my baby normal?"
"Am I going to hurt my baby by changing his diaper?"
Mothers of babies in the Neonatal Intensive Care Unit (NICU) are constantly asking themselves questions like these. This stress and anxiety results in a number of adverse effects, including the inability of breastfeeding moms to produce enough milk for their fragile babies.
"How can we help these moms turn off all these messages and give them breathing space in this chaotic world?" asked Lisa Brock, an internationally board-certified lactation consultant and pediatric registered nurse at Children's Wisconsin.
The answer for some, may be in the practice of mindfulness.
The power of mindfulness
A growing trend across the country, mindfulness is defined as the ability to be fully present and aware of where we are and what we're doing. In doing so, it is reported to decrease anxiety and stress and prevent depression.
Lisa believes that everyone can benefit from mindfulness, especially moms and dads in the NICU.
"These parents are experiencing something they've never experienced," she said. "Maybe they have anxiety. Maybe this is their first baby, and their first time in the intensive care unit. That wasn't supposed to happen, and now how do you deal with everything and produce milk?"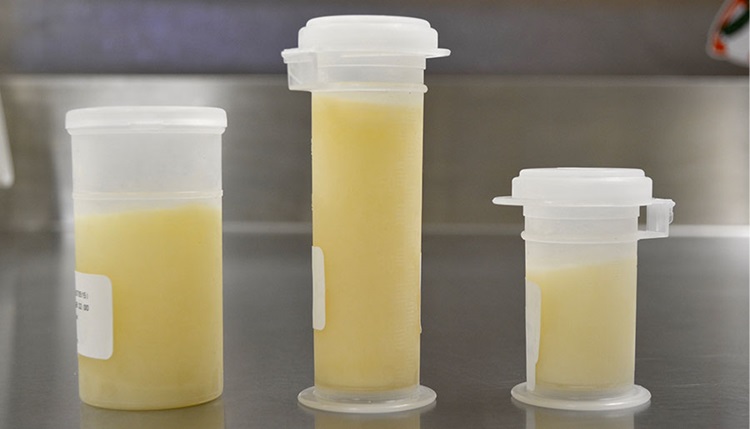 Lisa, along with some of her fellow lactation consultants, uses mindfulness techniques to help moms successfully breastfeed every three hours.
In practice, Lisa uses guided imagery to help mothers envision a relaxing scene for themselves, and she teaches them how to breathe deeply, exhaling the negative breaths and inhaling positive ones. She might also encourage them to let go of any unhelpful thoughts, whether that's releasing them from their mind or physically deleting messages from their phones.
In all situations, Lisa uses affirmations and recognizes the mother and her baby for all the day's milestones and accomplishments, no matter how big or small.
"Our goal is to help mom relax and celebrate her child, herself and any milk she can provide," Lisa said.
Mommy spa session
One mother who recently benefited from mindfulness is Jaleesa Trussell.
Jaleesa gave birth to twin girls, Jordynn and Jayda, in September. They were born eight weeks early, weighing two and three pounds.
Jaleesa woke one morning with a hard lump in her breast. The pain was worse than what she felt from sports injuries, migraines and wisdom teeth removal.
After calling the lactation number, she met with Lisa who called their visit a "mommy spa session."
"Immediately, my mentality changed," Jaleesa said. "I thought, 'This will feel good. It'll be great.'"
Lisa instructed her to close her eyes and to relax to the best of her ability. She told her to go to her "happy place," offered lots of soothing encouragement, and reminded her to keep taking deep breaths.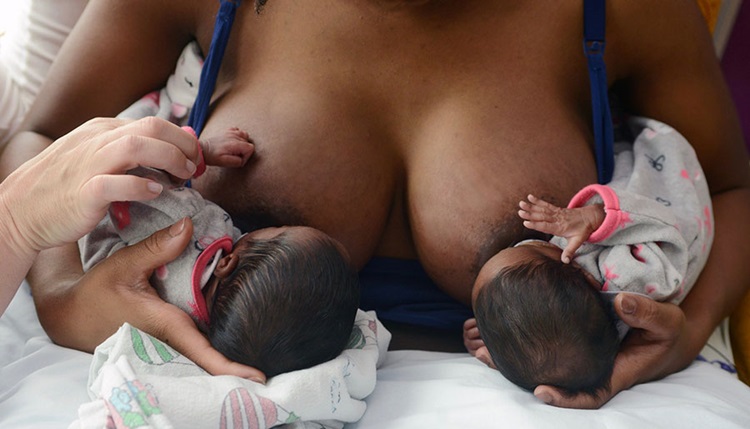 The next thing Jaleesa knew she had produced four bottles of milk, and she felt "amazing."
"Besides having my girls, this is the second experience where I most felt like I'm a great mom," she said. "I thought, 'This is beautiful, I'm relaxed, and I'm confident.'"
Jaleesa said it's important for lactation consultants to help moms relax because the more tense they are, the more trouble they have expressing milk.
"You're already stressed," she said of the experience of having children in the NICU. "Of course you want to give your child the best nutrition. The last thing you want to worry about is the stress of producing milk and the pain associated with that."
Heather Kucharski, another mom, agreed, saying she didn't know that stress would impact her milk supply.
Helping new mothers
"You're a new mom in a totally new and different situation," she said. "You want to do what you can for your child, and there's not a lot in your control. The one thing as a mother you're able to do is provide breast milk, but because of the stress of the situation, I struggled with my supply."
To help Heather, Lisa got her to stay in the present moment by singing a spoof of a popular "Frozen" song. Instead of singing "Let It Go," Brock sang, "Let It Flow," which made Heather relax enough to express her breast milk.
While not every mom requires mindfulness techniques, Lisa said she has been discovering that many mothers benefit from it.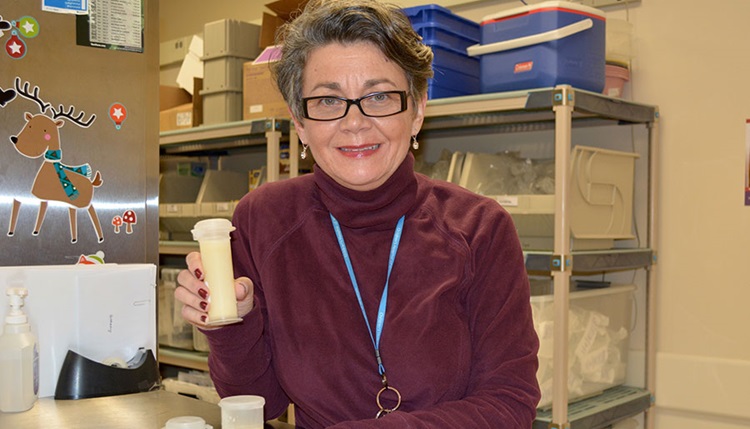 She believes this is due in part to the medical strides Children's Wisconsin is always making, which allows the hospital to care for more critically ill children.
"The mom technically isn't our patient — the baby is — so it's always a gift and an honor for me to work with families," Lisa said.