Patient Stories
Jul 18, 2019
It's in the eyes: Reflections of a foster mom
---
"It's in the eyes, I can tell you will always be danger."
I heard these lyrics from a song by the popular band Mumford and Sons while driving to work one day. I do most of my deepest thinking while driving alone and these words prompted me to ponder some things about the little people we have fostered over the years.
I have distinct memories of the children's eyes. They have spoken to me in different ways, reflecting innocence, happiness, hope, excitement, emptiness, sadness, confusion, fear, anger and rage. In my experience, the younger the child, the happier and less confused the eyes. The older the child, the more anger and doubt displayed. Each day spent away from family opens their eyes faster to the harsh reality of their world, making their eyes older. But danger...have I ever thought these children were danger by looking at their eyes? I think not.
What children want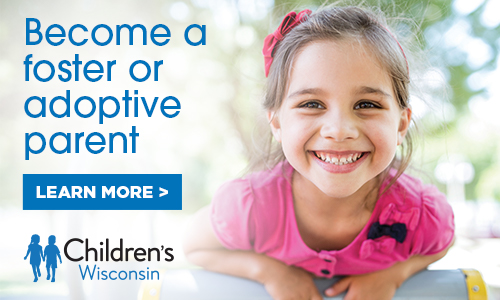 It is no secret that eyes confess much, if not everything, about a person. Here are a couple other quotes that spoke to me:
"The eyes are the window to the soul." - Shakespeare
"The face is the mirror of the mind, and the eyes without speaking confess the secrets of the heart." - St. Jerome
I watch the eyes of my little friends, and I wonder what their minds are thinking and their hearts are feeling. They have endured and suffered far more than I ever have. I have no doubt they are searching for so much, but do not always know how to express their thoughts.
Their eyes tell me, though. They stare into my soul, requiring so much of me. They tell me exactly what I need to know to help them. What they seek and desire is no different than what any of us want. They long for safety, comfort, stability and a no-matter-what love.
My hope for children
"Let my soul smile through my heart and my heart smile through my eyes that I may scatter rich smiles in sad hearts." - Yogananda
This quote makes me ask myself, what do my eyes reveal about me? I hope my eyes reflect understanding, patience, forgiveness, happiness and love. I hope my open heart is reflected in my eyes every time my little friends see me looking at them. I hope, in turn, their eyes will reveal that their soul is safe and they are loved.