Toxic shock syndrome: What to watch for and how your teen can stay safe
---
Families should know that the Wisconsin Department of Health Services reported an increase in the number toxic shock syndrome (TSS) among teens. Although it is rare, TSS can get very serious, very quickly. 
What is toxic shock syndrome?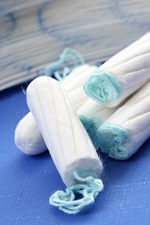 TSS is caused by bacteria, including certain strains of staph or strep. Strep infections likely cause TSS when there has been an infection due to an open wound. However, staph infections are the most common infection associated with TSS, and are commonly found in teens using tampons. 
Rare, but dangerous 
Over the course of my practice, educating patients and families about the reality of TSS is something that is very important to me. TSS is very rare and thankfully I have never had a patient with TSS. But it is necessary to have conversations with teens about their menstrual cycle, and the proper hygiene they need to follow. 
How to keep your teen safe
There are some clear and easy things all teens should do for proper hygiene during their menstrual cycle. It is important to share and reinforce these steps with others. When done, the following steps reduce the risk for TSS. 
Remind your teen: 
• To wash their hands well before inserting a tampon. 
• Don't use unwrapped tampon if it falls on floor before inserting.
• Use tampons with lowest absorbency that can still manage their flow.
• Alternate between pads and tampons when possible.
• Change tampons every four to six hours. 
• Don't use a super absorbency tampon to avoid need to change during the school day. Share with a teacher or office person the need to visit the bathroom.
• Don't use tampons overnight. 
• If menstrual flow is light, use a maxi-pad instead.
• Never use a tampon for "vaginal discharge." Tampons are for bleeding only
Tips to using the right tampon for the right flow
1. First and last days of period are often lightest. Use a light maxi-pad or light tampon if needed.
2. Start with a regular tampon and change it every 4-6 hours. If it is full sooner than 4 hours, increase to a super tampon. Increase to the next size as needed only if the current size fills sooner than 4 hours.
3. If your tampon is mostly white at 4-6 hours or feels dry and uncomfortable when removed, it's too absorbent. Go down a size or change to a pad.
If you have questions about how to talk with your teen about their menstrual cycle, or would like to seek care for any menstrual-related concerns, please reach out to our Teen Health Clinic.  
What are the symptoms? 
TSS symptoms include: 
• A sudden high fever
• Low blood pressure, which may cause dizziness or feeling faint
• Vomiting or diarrhea
• A rash resembling a sunburn, particularly on the palms of hands or soles of feet 
• Confusion
• Muscle aches
• Redness of your eyes, mouth and throat
• Seizures
• Headaches
If you or your child are experiencing these symptoms, remove tampon if present and seek medical attention immediately. TSS can progress very quickly, and can lead to shock, kidney and liver failure or death. 
TSS requires hospitalization and antibiotics. The Children's Wisconsin critical care team is experienced in treating TSS and are able to provide the immediate help your teen needs with care and compassion. But our real goal is to keep kids healthy and out of the hospital.  
Here to help
Children's Wisconsin is here to help you — whether you're anticipating a visit with us or not. Remember, educating ourselves and others is the best thing we can do to prepare for the unexpected. It's why I love my practice — planting a seed of knowledge helps to grow healthy children and families, which is what we're all about at Children's Wisconsin.