Art therapy
Art therapy uses the psychotherapeutic relationship between the art therapist, the patient, and the artistic process to improve cognitive and sensorimotor functions, foster self-esteem and self-awareness, cultivate emotional resilience, promote insight, and reduce and resolve conflicts and distress.
No experience with art materials is necessary to find success in art therapy. All skill levels welcome!
Art therapists can support patients and families in a number of ways, including:
Coping with new diagnosis
Providing opportunities for non-verbal self-expression
Alleviating stress, anxiety, and depression
Promoting self-expression and insight related to illness or injury
Promoting autonomy and control through the creative process
Assisting in the development of coping skills
Promoting fine/gross motor movement following injury or illness
Non-pharmacological symptom management
Supporting families through end of life
Ages: 2 years to adult
Days offered: Monday through Friday
Units covered: Our Art Therapists support kids and families receiving inpatient care at Children's Wisconsin's main campus. Please connect with your treatment team to learn if Art Therapy is available on the unit on which your child is receiving care.
Graduate art therapy internship
Thank you for your interest in internship placement at Children's Wisconsin.
We are currently accepting internship applications for consecutive Spring/Fall 2023 semesters.
Interns will have the opportunity to:
Apply knowledge from coursework to develop skills as a medical art therapist
Engage in both short term and long term therapeutic care while supporting children, adolescents, and caregivers
Explore a wide range of art materials and understand their value in the medical setting
Collaborate with other art and music therapists, child life specialists, and unit staff
Learn and enhance skills in clinical assessment, planning of care, and electronic patient documentation
Grow patient care skills in multiple areas: Acute Care Units, Hematology/Oncology Units, Medical Intensive Care Units, and Ronald McDonald House
Click to view the application and requirements. Applications are due no later than Friday, May 6th. Applicants selected for interviews will be contacted the following week, with virtual interviews to be held mid-May. An offer will be extended to one intern by end of May 2022.
Please email CreativeArtsTherapies@childrenswi.org with any questions or for more information. Thank you!
---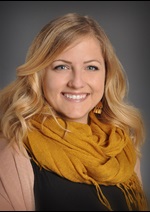 Holly Vanderbusch, ATR, LPC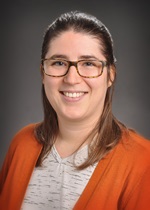 Sadie Abler, ATR, LPC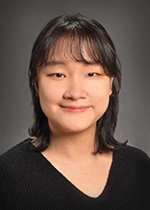 Rachel Pahng, ATR-P
Contact info:
Resources for becoming an art therapist can be found here:
Go to MyChart
If you are a registered user or have an access code you want to use, go to MyChart.