Mark Rakowski
Senior Vice President, Children's Wisconsin
President, Chorus Community Health Plans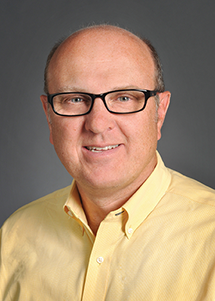 Mark Rakowski is president of Chorus Community Health Plans, which is owned by Children's Wisconsin – the state's only heath care system dedicated 100% to children and teens. CCHP is focused on improving the health and well-being of its members by providing access to a broad network of health services and providers, as well as prevention programs. Under Mark's leadership, CCHP is the second largest Medicaid health plan in the state.
The plan serves 150,000 Medicaid members in 28 counties in eastern Wisconsin. In 2017, CCHP began offering individual and family plans in the Marketplace in southeastern Wisconsin, and the plan has now expanded to 15 counties in eastern Wisconsin, covering 15,000 members in 2022.
In his role, Mark is responsible for the overall operation of the health plan. Mark directs the development of strategies and budgets, negotiates contracts and ensures compliance for the health plan. In addition to these roles, Mark oversees the contractual relationship with the Wisconsin Department of Health Services, and monitors and influences state and local health care policy.
Mark is also actively involved in the Children's Wisconsin strategic plan to improve children's health in Wisconsin, with a focus on increasing access to preventive services, addressing social drivers of health, and partnering with providers to improve care coordination.
Mark joined Children's Wisconsin and the CCHP team in 1999 as director of managed care. Prior to that, he had 11 years of experience in healthcare managed care roles. Mark earned a bachelor's degree in finance from the University of Wisconsin – Whitewater and a master's degree in accounting from the University of Wisconsin – Milwaukee. 
In 2010, Mark was recognized as a notable Health Care Hero by the BizTimes Milwaukee as an advancement in healthcare. 
Born and raised in Milwaukee, Mark is dedicated to the lives of children in our local community. Mark has volunteered with Ebenezer Child Care Centers in Milwaukee, and has been using his expertise in finance and accounting as the treasurer on the Board of Directors since 2007. Mark is a lifelong sports fan, and enjoys traveling, golf and reading.