Michael Gutzeit, MD
President, Primary Care, Children's Wisconsin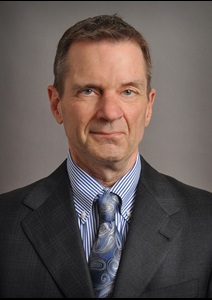 Dr. Michael Gutzeit is chief medical officer, a hospital vice president and the interim president of primary care at Children's Wisconsin, making him the leader of our primary and urgent care services. In these roles, Dr. Gutzeit strives to help Children's realize its vision that Wisconsin kids will be the healthiest in the nation. He is deeply committed to ensuring Children's provides the best and safest care to the kids and families it serves, and is a strong advocate for our quality, safety and improvement efforts.
Dr. Gutzeit received his medical degree from Loyola-Stritch University, Maywood, Ill., in 1985. He completed his internship and residency at the Medical College of Wisconsin from 1985 to 1988. He has practiced general pediatrics at the Children's Wisconsin Southwest Pediatrics pediatric clinic since 1988.
Dr. Gutzeit serves on the Family Service committee in Waukesha, a local non-profit organization. He also is a member of the Medical College of Wisconsin Affiliated Hospitals Board of Directors.