Nursing education

Welcome to Children's Wisconsin. Our goal is to provide high quality educational experiences for students in undergraduate and graduate nursing programs. Embedded in the mission of the Children's is a strong commitment to the education of our future work forces, your students.
The Advanced Practice Nursing/Nursing Student Education oversees and coordinates work with all schools of nursing. More than 620 nursing students from 25 affiliated schools of nursing from local, state and national universities, colleges and technical programs completed educational experiences at Children's in 2021. Children's provided 70,540 hours of nursing clinical education. There are various types of student placements including undergraduate and graduate experiences.
Schools of Nursing Hotline: (414) 337-CALL (2255)
---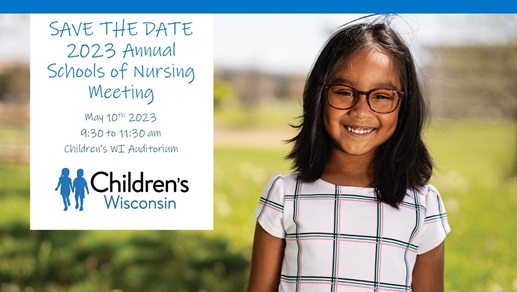 ---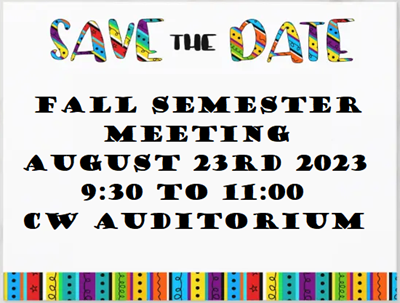 ---

Directions to clear your browser
---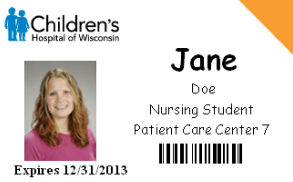 Want to avoid waiting for your IDs to be processed?
Send your group's headshots to Tracy a week before you come and we can send them to security to be processed ahead of time.
The pictures should be headshots with solid backgrounds.
The pictures should also be labeled with the student's names- make sure the spelling is correct.
If this is not an option, you will need to arrange a time to get your pictures taken. Wednesdays are the best days to schedule this if you are a precepted student since security is open from 8 to noon for IDs.
If this time does not work for you, you will need to email security at securitysystemsteam@childrenswi.org and also Sonja Donaldson at sdonaldson@childrenswi.org and set up a time that works for both you and them.  Any questions feel free to contact Tracy at 414-266-4739.
---
Parking for Students:
Students can park in the Corporate Parking Structure on the 9th Floor

Directions to Children's Wisconsin 

CW Tunnel Directions from South Lot

CW Tunnel Directions from 2nd Floor CC

Need a map showing the location of Curative for Epic Classes?
Download directions to the Epic In-Service given by Children's
---
New clinical educators to Children's
Make sure you complete the following paperwork and return it to the School Liaison APN.
Read Children's clinical educator guidelines and expectation form
Orientation must be on the designated unit for a for a minimum eight hour precepted shift
Identified unit based competencies must be completed during orientation
If additional time is required, arrangements will be made with the School liaison APN and Unit APN or unit manager
Will meet with School Liaison APN to discuss Clinical educator role
Ongoing communication with School Liaison APN throughout clinical to discuss the semester
---
Children's site survey
Please remember to fill out this survey after your clinical or precepted time at Children's:
https://surveymonkey.com/s/chwsitesurvey