Patient Stories
Sep 05, 2018
Family travels across the country to get the best heart care for their son
---
Heart. Defect.
The words hung in the small exam room like a storm cloud slowly rolling in, blacking out the sun. Vanessa sat there with her son, Alex, momentarily silent.
Her mind was overwhelmed with thoughts. How would she explain this to Alex? Was he going to be okay? How would this affect the life of her son who up till now seemed invincible and capable of anything he wanted to do or become?
Surely she misheard. Surely there was some mistake. Alex had lived 9 full, healthy years without so much as a broken bone or single stitch. He was involved in more sports than his dad, Charlie, could recall and had always been a beacon of good health. How could he have a serious heart defect?
Just a few days earlier, Alex was at his annual wellness checkup and his blood pressure was 138/72 — on the upper end of stage one hypertension. In fact, his blood pressure was elevated at his previous two annual check-ups, as well, but his parents and doctor were never overly concerned. They chalked it up to the typical hyperactivity of a growing boy. But this time they knew it was something that needed further investigation.
At that follow-up appointment with the cardiologist, following an echocardiogram, the issue was finally identified. Alex had coarctation of the aorta, a congenital heart defect in which the large blood vessel (aorta) that transports oxygen-rich blood from the heart to the body is narrowed. While this defect is present at birth, it's not uncommon for it to be diagnosed much later in life. In only about 25 percent of cases do symptoms present immediately after birth.
With his heart forced to work harder to pump blood, it would ultimately fail. Alex needed heart surgery.
Searching for a doctor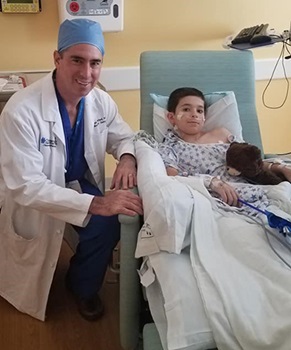 The diagnosis was devastating enough on its own. But it was compounded by the endless phone calls, hours on hold, continually being transferred to different people and general red tape Charlie and Vanessa endured while trying to find the best care for Alex.
"We were obviously panicked as parents and doing our research, but the process was so painful," said Charlie. "Even getting his medical records took multiple attempts and ended up being a three- to four-week process. It was crazy — absolutely crazy."
Both having health care backgrounds — Charlie does data analysis for electronic health records systems and Vanessa is a physician assistant — they were determined to gather as much information as possible to help identify the best hospital, whether locally in South Carolina or on the other side of the country — or the world, if necessary
"Our goal was obviously to get him the best care we could," said Charlie. "We were willing to go anywhere. If it would've been Germany, we would've gone to Germany."
They ultimately settled on a handful of the most prestigious children's hospitals in the United States. But getting through to many of their programs proved difficult, if not impossible in some cases.
One highly regarded hospital told them they had to fly halfway across the country and meet the care team in person just to see if Alex would be a candidate. That experience was in stark contrast to what they encountered when they called Children's Wisconsin.
A concierge service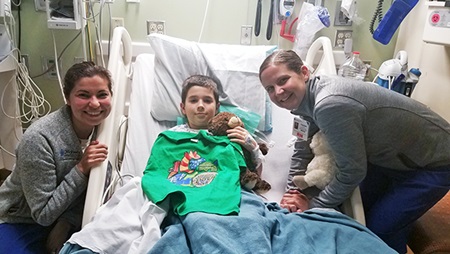 Juggling a terrifying diagnosis for Alex with two other children to care for and the prospects of a cross-country flight and a multi-week trip, Charlie said they needed the "stars to align" to make everything work. At Children's Wisconsin, they aligned.
Charlie started off by calling the Herma Heart Institute and was immediately connected to a nurse clinician in its Second Opinion Program. He peppered her with questions — how big is the program, how many doctors, what national accreditations, how many surgeries are performed each year, how many of this specific type of surgery, how many of this specific type of surgery on a kid Alex's age — and she had answers for each and every one.
"They were able to provide important information and details about their program that other top organizations were unable — or unwilling — to share," said Charlie. "The whole process was explained clearly and we were guided through each step."
Impressed and satisfied, Charlie was then transferred to the Children's Wisconsin's Access Center, where Becky Jens, an access center navigator, took on his case. She helped explain next steps, collected Alex's medical records and images and got them set up at the Ronald McDonald House for lodging. She was also instrumental in navigating the seemingly impenetrable tangled web of out-of-state and out-of-network insurance claims — authorizations, approvals, medical records, etc. In fact, when Charlie's insurance company was unsure of their own policies, Becky got on a conference call and helped sort everything out — with patience and persistence.
"The Second Opinion Program and Access Center were outstanding. They're like a concierge service," said Charlie. "Becky was tenacious. She was like a patient advocate. Anyone that's had anything done in health care knows what a nightmare insurance can be. Especially traveling, it's out of network, and rather than being left alone to fend for ourselves, she was there side-by-side with us."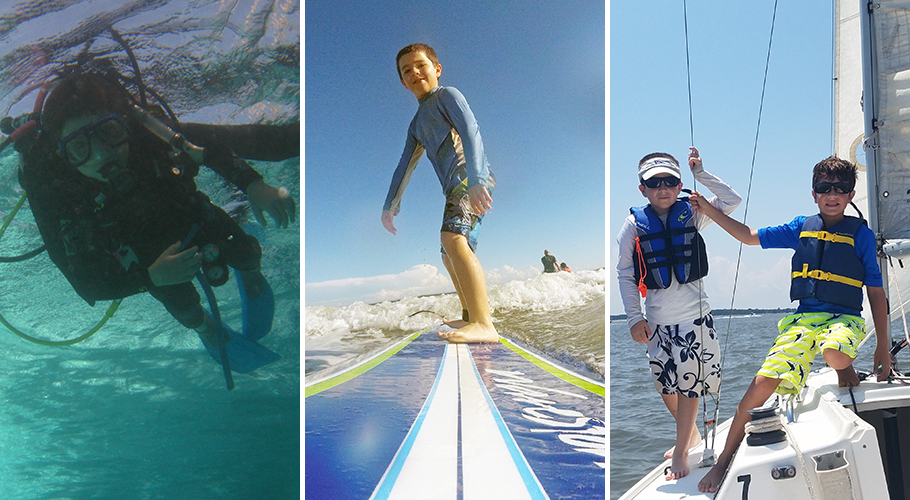 With all arrangements made — the cardiology visits, the imaging, the echoes, the labs, the pre-op and the surgery — Alex and his parents packed their bags and made the 1,000 mile trip on June 4, 2018. Three days later Alex was in surgery with Michael Mitchell, MD, to repair the heart defect. After two weeks recovering at our Herma Heart Institute, they were on their way home.
"The day of the surgery was terrifying for me as a mother — there's just no way around that," said Vanessa. "I am so grateful for the regular and very punctual waiting room updates provided by Yvonne and Dr. Mitchell throughout the surgery. After such well-coordinated care and planning leading up to the day of the surgery, we felt we could really count on the entire team to do an amazing job with our son — and they certainly did.
"The model at Children's Wisconsin should be a model for the rest of the country. The unparalleled level of service that we received before the trip was matched by the exceptional care we received at the Herma Heart Institute," Charlie added. "The beautiful thing is how everyone — the call center, the nurse clinicians, the clinic, lab staff, radiology, child life specialists, the CICU — make everything as easy as possible. I travel around and spend a lot of time working with hospitals. Pulling off that level of coordination is really hard, so hats off to them."
Not even two months following surgery, Alex is doing fantastic. He has regular follow-up appointments with a local cardiologist and he's back to his normal, active self.
"He's fully cleared to be a normal boy again, which blows my mind," said Charlie. "He's already back to boogie boarding, swimming, biking, sailing — it's crazy to me."