Our specialists
Our caregiver team offers best-practice care that only a major center like ours can provide. Herma Heart Institute doctors are consistently ranked among The Best Doctors in America and offer some of the best outcomes in the nation. What's more, we're the only pediatric heart care program in Wisconsin where all caregivers are full-time fetal, neonatal and pediatric experts.
Ratings
Children's Wisconsin is committed to providing you the information you need to make informed decisions about your heart specialist. As part of that commitment, we post our patient satisfaction ratings within our provider profiles. To assist you on how we post ratings (and why there may not be ratings listed), we've developed this guide.
Developmental follow-up program
Interventional cardiology (cath)
Fellows
Ashlee Graham, DO
Brad Johnson, MD (Adult Congenital Heart Disease)
Victor Kieu, MD
Cassandra Mejia, MD
Felipe Murguia, MD
Ashley Phimister, MD
Nicholas Rebhan, MD
Christopher Scott, MD
David Segar, MD
Tracey Thompson, MD
Become a patient or contact us
Nationally recognized

Among the nation's best 
U.S. News & World Report has once again ranked the Herma Heart Institute at Children's Wisconsin among the top programs in the nation for pediatric cardiology and heart surgery. This ranking reflects the excellent outcomes and care we provide for even the most complex heart conditions. Families travel from across the country, and even around the world, to receive care from our specialists who are experienced in treating congenital heart disease from before birth and into adulthood.
Read the Report
Meet Michael Mitchell, MD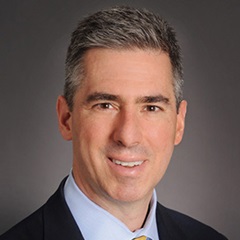 Michael Mitchell, MD
Surgical Director, Herma Heart Institute
Children's Wisconsin
Meet Dr. Mitchell