Electrophysiology Program
Our Electrophysiology Program offers all specialized care options for children who may have heart rhythm problems and for children living with a pacemaker or other implantable device. Our physician staff includes interventional pediatric electrophysiologists, pediatric cardiologists specially trained to perform procedures to correct heart rhythm problems.
Expertise in common to complex arrhythmias
We treat hundreds of children with arrhythmias each year, so our caregivers really understand how arrhythmias are different in children than adults. If your child has a heart rhythm problem, or irregular heartbeat, our Electrophysiology Program provides all of the diagnostic and treatment services your child might need. Our pediatric electrophysiologists perform catheter ablations, pacemaker insertions, and cardioverter-defibrillator (ICD) implantations, as well as other high-level procedures not offered elsewhere in the state. In collaboration with our Adult Congenital Heart Disease Program partners we also manage arrhythmias in adults with congenital heart disease.
Because of our expertise and resources, we often see the most difficult cases. Our success stories include children with life-threatening and hard-to-control arrhythmias. Many of these children have been transported to Children's Wisconsin from other Children's Wisconsins using extra corporeal membrane oxygenation (ECMO), a type of portable heart-lung bypass machine.
We treat many types of arrhythmias, including:
Adams-Stokes disease
Atrial fibrillation
Atrial flutter
Bradycardia
Brugada Syndrome
Catecholaminergic polymorphic ventricular tachycardia (CPVT)
Heart block
Long QT syndrome (LQTS)
Premature ventricular contractions (PVC) and premature atrial contractions (PAC)
Sick sinus syndrome
Sudden cardiac arrest
Supraventricular tachycardia (SVT)
Vasovagal syncope
Ventricular fibrillation (v-fib) – frequent cause of sudden cardiac death
Ventricular tachycardia
Wolff-Parkinson-White (WPW) syndrome
Learn more about treating arrhythmias.
Electrophysiology studies
Many children have an arrhythmia that can be cured with a same-day procedure called an electrophysiology study with catheter ablation. This minimally invasive procedure takes place in the hybrid cardiac catheterization lab, where we can diagnose and treat your child's condition in one episode of care. The child is asleep during the 2-3 hour procedure and is under the care of a pediatric cardiac anesthesiologist. During this time, the pediatric electrophysiologist carefully places small, thin tubes (catheters) through the child's groin and into the heart. Using multiple types of mapping technology, the irritable spot in the child's heart causing the rhythm problem is identified and then corrected.
Pacemakers and ICDs
Our team cares for babies, children, and adults with pacemakers, ICDs, and other implanted devices.
Pacemakers are small, permanent devices implanted under the skin to send electrical signals to regulate the heart's beating action.
Implantable cardioverter defibrillators (ICDs) are internal devices. An ICD senses when heartbeats get too rapid and delivers a small, electrical shock to the heart to slow it down.
We manage patients with implantable devices in our clinics and from the patient's home, made possible through the use of remote clinic technology. We work in conjunction with our colleagues in pediatric and congenital heart surgery to determine the best and safest pacemaker surgery for a child based on his or her age, size, and specific heart disease.
Contact us
To make an appointment or talk to an electrophysiology expert at the Herma Heart Institute, email us or call:
(414) 266-5651
Preventing sudden cardiac death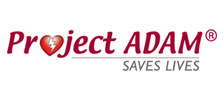 Project ADAM (Automated Defibrillators in Adam's Memory) aims to prevent sudden cardiac arrest in children and teens through education and life-saving programs.
Explore Project ADAM