Patient Stories
Jun 08, 2023
Giving in the face of great loss: How one family's decision brought life to another
---
"Will you consider donating Laura's organs?"
The words hung in the air, incomprehensible to Susan and Ron Miller. Just four days earlier, their 14-year-old daughter, Laura, had been healthy and full of life. But she became really sick, really fast. With that question, reality began to sink in. Laura would not be coming home. And now, they were faced with a decision that no family ever thinks they'll have to make. 
It happened so fast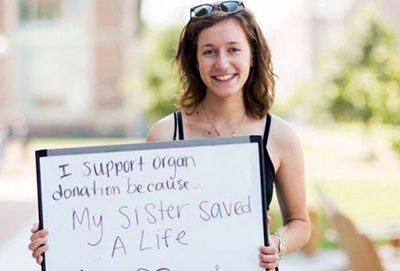 Although Laura had been complaining about painful headaches over the past few weeks, Susan attributed the symptoms to the stress of final exams, a heavy backpack or teenage hormones. She wasn't overly worried — and Laura's doctor assured her she didn't need to be.
But then, one morning, Laura suffered a seizure and was rushed by ambulance to the Children's Wisconsin Emergency Department. It was there that Sean Lew, MD, a neurosurgeon in the Children's Wisconsin Neurosciences Center, discovered Laura had a brain tumor.
The diagnosis was shocking for the entire Miller family and brain surgery was scheduled immediately for the end of the week. There was a glimmer of hope amidst this hard-to-hear news.
However, the same night, Laura's condition took a dramatic turn. Susan and Ron were with Laura in her hospital room, waiting for the pain medication to kick in, when she suddenly stopped breathing.
Dr. Lew and his team sprang into action, rushing her into emergency surgery where they inserted a shunt to relieve the pressure on Laura's brain. Dr. Lew discovered that the tumor had pressed against her brain stem — causing lack of oxygen and irreversible brain damage.
"After surgery, Laura was hooked up to every possible machine and tube," said Susan.  "I could sense Laura's absence. I knew things had quickly gone from bad to worse."
Laura didn't have any brain activity. That's when an organ transplant coordinator from Versiti Organ and Tissue approached the family about organ donation, and gave them the first of many condolences they were going to receive. 
"We had always thought of organ donation as a generous and noble concept, but we never thought we'd have to make this decision for our oldest child," said Susan.
Susan, Ron and their two surviving daughters, Sara and Rachel, leaned into each other and their rabbi for support and guidance as they contemplated the question. They were entering a new phase of life — life without Laura — but they wanted to keep their faith and Laura's wishes in mind.
Their rabbi assured them that organ donation was supported by their Jewish faith. Laura's younger sister, Sara, who was 12 at the time, began to reason with her parents, "Why wouldn't you donate her organs if they could save someone's life?"
The Millers knew the decision to make.
Despite their great loss and grief, Susan and Ron decided to give the incredible gift of donation. This decision has provided the family comfort, knowing Laura is still making an impact in the world even 14 years since her passing.
Moving forward with hope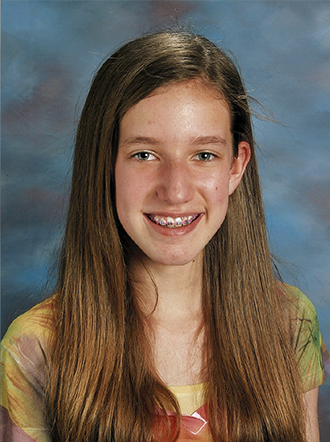 While Laura's organs weren't a match for a child awaiting a transplant at Children's Wisconsin, Laura's liver went to a 40-year-old woman in New York, saving her life.
"I was impressed with how hard the nurses worked to place Laura's liver and their communication throughout the entire process," said Susan. "They made sure the process was done with respect and sensitivity."
Children's Wisconsin supports both donor families and the children and families who are awaiting life-saving organ or tissue transplants.
To help donor families, and any other family facing the loss of a child, Children's Wisconsin's grief support and bereavement program provides the space, time and resources families need to grieve their loss and move forward with hope.
Children's Wisconsin's transplant programs give children awaiting a new organ or tissues a second chance at life. But the teams are only able to do so because of the selfless donations made by families like the Millers. 
"Organ donation has given meaning to our otherwise seemingly meaningless loss," said Susan, who has become an active advocate for organ donation. "Since Laura's passing, many of our friends and family have registered as potential organ donors. It makes us really proud."
The Millers decision to donate has grown in significance as the years have gone by.
Sara, Laura's sister who advocated for her donation, is the founder of Student Organ Donation Advocates (SODA), a nonprofit that supports students who want to host events and lead chapters at their high schools or colleges.
Susan has since written a memoir, "Permission to Thrive," which shares her and her family's donor experience and how it gave them something positive to focus on amidst their loss. Susan also speaks at various hospitals and community organizations about the impact of organ donation.
"There aren't many other ways to extend another person's life and save families from the heartache we were experiencing," said Susan. "Registering to become an organ donor and talking to your family about their wishes is something that everyone can do."
Because Laura wasn't old enough to hold a driver's license, they never knew her wishes on organ donation. But they move forward with peace, knowing what a generous, kind girl Laura was.
"We are grateful for the opportunity to save a life through Laura," said Susan. "Honoring Laura's generosity has been a gift to us as well."