Looking for volunteers?
Children's Wisconsin recognizes its responsibility as an active corporate citizen to help improve and strengthen the communities it serves. They encourage their employees to become engaged and actively involved in the community by volunteering their time in partnership with neighborhood and community organizations, working together to attain children's optimal health and Children's vision of the healthiest kids in the country.
Children's Community Connection provides an opportunity for Children's staff to become involved in community service activities as volunteers. Initially the program will partner with organizations and stakeholders for the following neighborhoods/areas: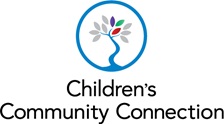 If you are looking for volunteer support for community-building activities, in the three neighborhoods mentioned above, you can begin by submitting your event, activity, or service project online by sending us an email.
Contact Healthy Milwaukee
Contact our Healthy Milwaukee team by email or
(414) 337-7156