Fertility navigation program
Kids and young adults with cancer or who are having a blood/marrow transplantation (BMT) are at risk for infertility (not able to get pregnant or get someone pregnant by natural ways). This risk depends on many things. They include: 
the type of chemotherapy, surgery and radiation received
age and the stage of puberty at the time of diagnosis
the type of cancer or other disease group (blood or auto-immune disorder).
Talking about fertility is ongoing. It happens from the time you are diagnosed throughout survivorship care. There may be options for preserving fertility for both males and females. They may be done before or after treatment ends.
Some cancer treatments may affect the hormones needed for growth and for puberty. Blood tests can be done to measure hormone levels. The blood tests may also provide data about hormone levels and growth.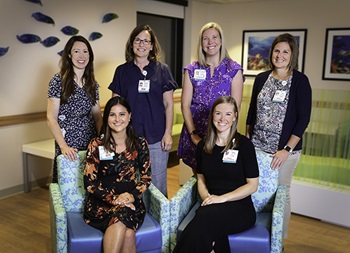 The MACC Fund team works with providers who specialize in fertility, hormones, growth and development. The team may refer you to a specialist in one of these areas:
Endocrinology
Urology
Adolescent medicine
General surgery
Reproductive endocrinology
The specialists will help you learn more about your options. They will take the best care possible of your reproductive and hormone health. The fertility navigation team is here to help guide you through these issues.
Fertility preservation for saving eggs
Online fertility resources
Children's Oncology Group
Patient and family education ("Health Links") for male and female health issues after treatment for childhood cancers.
Froedtert Hospital Reproductive Medicine
Fertility preservation information from Froedtert and the Medical College of Wisconsin's Fertility and Reproductive Medicine team
Livestrong
Learn about fertility risks, options, and discount programs for fertility preservation from the Livestrong Foundation
Oncofertility Consortium
Connect with community and online fertility resources through this international group designed to explore the reproductive future of cancer survivors
Save My Fertility
Online fertility preservation toolkit for patients and their providers
Verna's Purse
Financial Assistance Program for fertility preservation in cancer survivors
Contact us
If you need more information, call our Fertility Navigator at (414) 266-3712.