Ava's story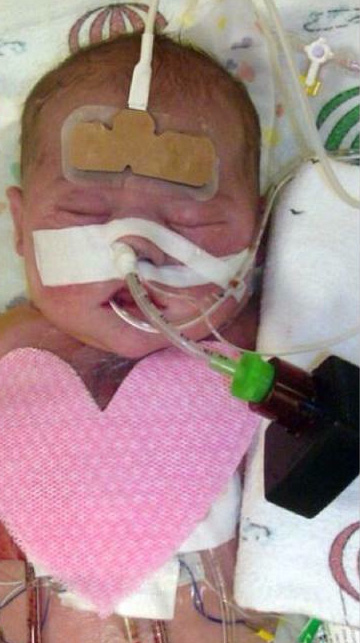 Brandi and Kyle Story were expecting a very healthy baby. None of the ultrasounds they'd had led them to believe anything was wrong, and even in the few minutes after little Ava was born, everything seemed fine. But she wasn't crying very loudly and her color was a bluish/purple that wasn't getting any better. Three hours after she was born, her parents were saying goodbye to their little girl as she was transferred to a hospital in Green Bay, about a half hour south of their home in Oconto Falls. They didn't know if they would ever get to see her alive again.
Later that morning, the Storys were told Ava needed to be transported yet again, this time to the Herma Heart Institute at Children's Wisconsin in Milwaukee for emergency heart surgery. The diagnosis was a congenital heart disease known as transposition of the great arteries/vessels (TGA or TGV), where the aorta and pulmonary artery are switched, connecting the aorta to the right ventricle instead of the left. This meant that Ava was getting oxygen-deficient blood throughout her body, and one effect of that was her skin color appearing blue.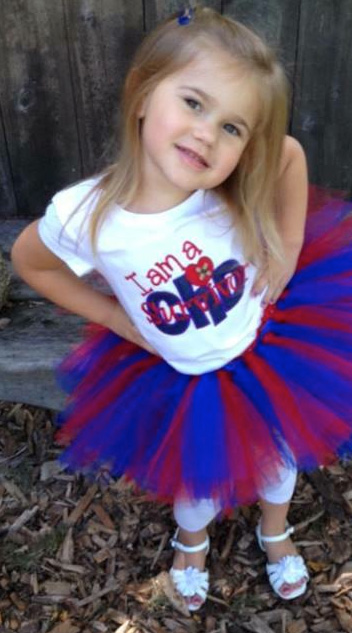 Having no prior experience with Children's Wisconsin, or with Michael Mitchell, MD, who would perform Ava's surgery, the Storys didn't know what to expect. But from the moment they arrived, they knew they were in the right place.
"All of the doctors were absolutely amazing, and answered every question we could come up with," Brandi Story said. "They went so far as to draw diagrams for us, and that really helped us explain what was going on to our friends and family."
During the 10-hour surgery, which happened when Ava was just 3 days old, the nurses provided detailed updates every hour, and the waiting room had plenty of toys for Ava's 15-month-old brother to play with. Dr. Mitchell called the family personally to let them know when the surgery finished and how Ava was recovering.
"That meant a lot. It's not every day when you find such a personable doctor," Brandi said.
For his part, Dr. Mitchell said he doesn't view any interaction he had with the Story family – or any of the families of patients he treats – as going above and beyond. It's just part of how a family in such a serious situation should be treated. "Our specialty is a blessed specialty, because we can generally correct these problems," he said. "We're in a really privileged position to be able to make a difference. I take that with me when I talk to families before and after surgery, just a recognition of how lucky we are to be able to participate in the care."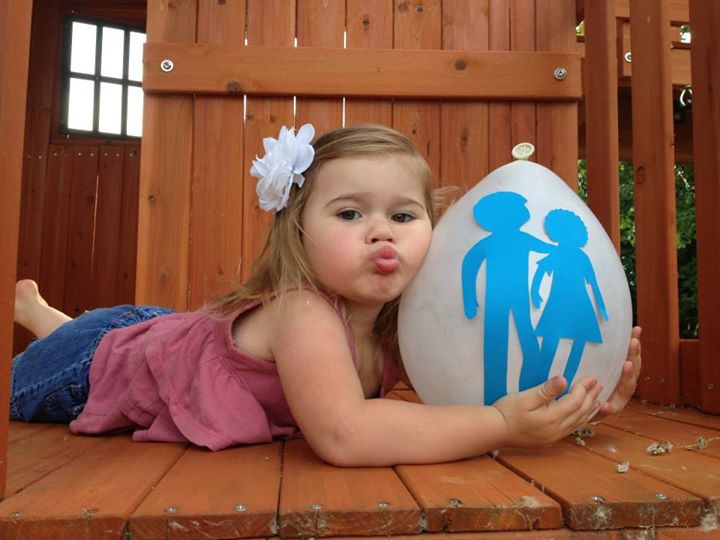 Ava made amazing progress, and her family got to take her home after 26 days in the hospital. She did have to undergo a second open-heart surgery at 4 months old, and even though this was unexpected, the doctors and nurses at Children's came through once again. This time, the hospital stay was only 13 days, and Ava did great.
Today, Ava is just like any other 4-year-old, and her mom says if you were meeting her for the first time, you would never have any idea of all the health issues she has gone through.
"We're so thankful for the care she received at Children's Wisconsin, which we'll continue to see the effects of as we spend a precious lifetime with this special little girl."
Become a patient or contact us
Share your story with us
Tell your Herma Heart Institute story and share encouragement with other families!
Share Your Story