Back to school tips
Heading back to school requires a lot more preparation than just buying supplies. Let the experts at Children's Wisconsin guide you!
Back-to-school blog posts
Other resources
Children's also offers a variety of clinical resources for parents and students as they head back to school, including:
Children's has 24 area primary care offices with over 70 pediatricians. Find one near you!
Keep healthcare information close at hand with our new Children's On Call app. Use it on your iPhone or Android.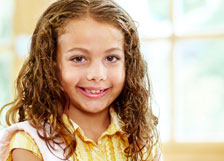 Get helpful parenting tips and join the conversation on our blog - NewsHub.