We're hiring medical assistants!
---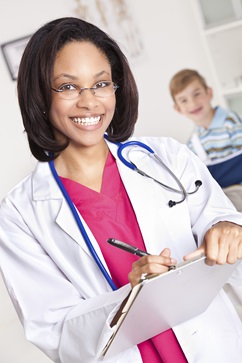 Expand your knowledge...and your career possibilities
Looking for a rewarding career that fuels your passion for helping children? As a medical assistant at Children's Wisconsin, you'll help provide the best possible care for kids in an environment that fosters excellence and professional growth.
We're looking for medical assistants to staff our specialty care programs and primary care clinics in locations across the region. With so many opportunities, you could explore a new career path — like working with underserved children in downtown Milwaukee or the North East Side.
Children's is the region's only independent health care system dedicated solely to the health and well-being of children. We believe kids deserve the best – and we put this core belief into action by providing exceptional care and support to the children and families we serve.
When you join our team, the rewards are great. We offer competitive pay, great benefits, a medical services discount and supportive work environments with leadership opportunities. To make your life easier, you can choose a work location close to home.
Job summary
Medical assistants play an integral role in the delivery and management of primary health care for patient care management. They support clinic operations through a variety of functions, including handling hospital charges and statements, and they perform lab tests as directed by physicians. Skills necessary for this role are generally acquired through the completion of a medical assistant program.
Medical assistants in our ambulatory clinics perform the duties listed above, along with clerical tasks as needed. They work to promote a safe and organized environment for the delivery of services to children and their families. This role requires knowledge generally acquired through a high school education or equivalent.

Applicants must be high school graduates, have completed an accredited medical assistant program and be certified by the American Association of Medical Assistants (AAMA). One year medically related experience is preferred.

Medical assistants are also required to complete Basic Life Support for Healthcare Providers through American Heart Association or American Red Cross.