Clinical Navigation Program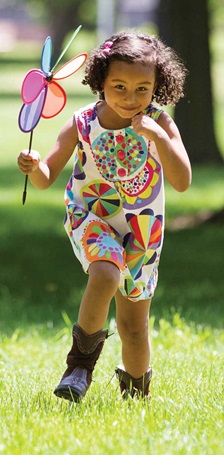 Using evidence-based models, our innovative Clinical Navigation Program connects families in the clinic setting with existing community support services to improve health outcomes and health care utilization for children.
We know that 90 percent of what influences child health occurs outside of the doctor's office:
10 percent comes from access to quality healthcare
20 percent comes from the world around us (home, school, family and friends)
30 percent comes from what we're born with (family history)
40 percent comes from the choices we make (food, exercise and safety)
Source: McGinnis, J.M. et al. Health Affairs 2002;21(2):78-93
Our Clinical Navigation Program recruits student volunteers to serve as navigators in a clinic setting. The process allows providers and care teams to address essential needs as a standard part of care.
Program snapshot
Since October 2014, this service has been part of more than 45,000 clinic visits across nine primary and specialty care clinics in the greater Milwaukee area. In these clinics, families are screened for essential human needs as a standard part of clinical care. Students research available resources and connect families in need to local services for food, housing, social support and other basic needs.
Become a volunteer
We are not currently accepting applications for this program. If you have questions, please contact Patti Bertrand at (414) 337-4144, pbertrand@childrenswi.org.