Innovations in pediatric heart transplantation
The Children's Wisconsin heart transplant team has contributed many clinical and research breakthroughs that have changed the standard of care for pediatric heart transplant patients across the world. Some of these include:
Development of the virtual crossmatch and a protocol to manage a positive crossmatch
Development of a new blood test to detect rejection
Creation of a new MRI-validated technique for size matching
Use of rotational angiography to assess coronary arteries
Use of near infrared spectroscopy (NIRS), which boosts survival by revolutionizing the caliber of monitoring for children during and after surgery
The nation's first cardiac Developmental Follow-up Program, created based on our recognition that the ultimate goal is survival with both the best possible quality of life and neurodevelopmental outcome
Read more about our innovations in heart transplantation:
Become a patient or contact us
Nationally recognized

Among the nation's best 
U.S. News & World Report has once again ranked the Herma Heart Institute at Children's Wisconsin among the top programs in the nation for pediatric cardiology and heart surgery. This ranking reflects the excellent outcomes and care we provide for even the most complex heart conditions. Families travel from across the country, and even around the world, to receive care from our specialists who are experienced in treating congenital heart disease from before birth and into adulthood.
Read the Report
Meet Michael Mitchell, MD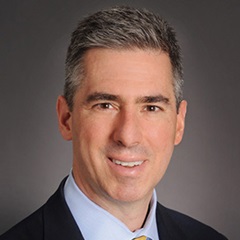 Michael Mitchell, MD
Surgical Director, Herma Heart Institute
Children's Wisconsin
Meet Dr. Mitchell