Occupational therapy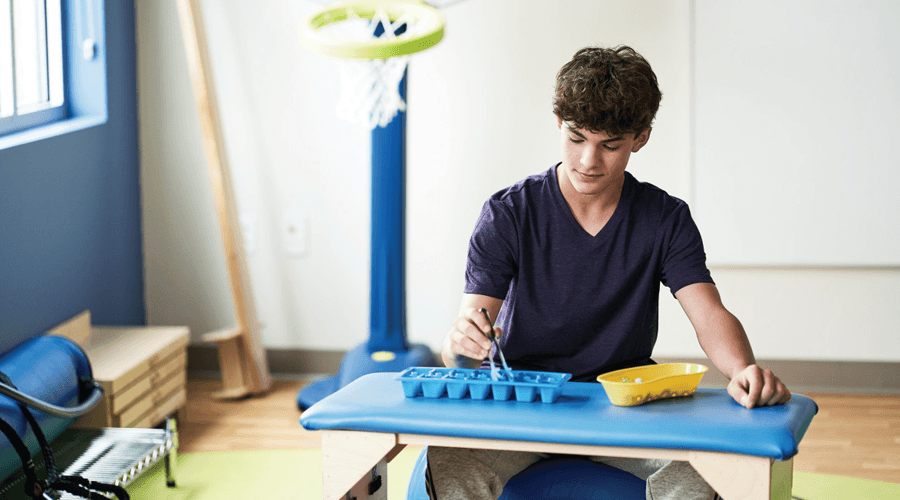 At Children's Wisconsin, our occupational therapists work with infants, kids and teens to develop and restore the skills needed for everyday life. 
Conditions we treat:
Lymphedema
Burns
Brain injury and concussion
Developmental fine motor delays
Neuromuscular conditions
Connective tissue disorders
Stroke
Treatment:
At Children's, our occupational therapists collaborate closely with medical teams from sports medicine, orthopedics, neurosciences, primary care, psychology and physical medicine and rehab. Treatment plans are developed based on the mutually-agreed upon goals of the child, parents and medical team.
Activities designed to help build skills for activities of daily living such as feeding, dressing, grooming, bathing and toileting
Development of fine motor skills to help with small, controlled movements used in activities such as handwriting
Neurodevelopmental handling techniques to facilitate muscle activation and motor patterning
Play-based therapeutic activities to support function in a child's natural environment
Custom splinting and serial casting to protect, position, and improve extremity function
Guidance and fitting for durable medical equipment including wheelchairs, orthotics, and bracing
Specialty services:
Concussion and Brain Injury Rehab
Awareness to vestibular, cervicogenic and physiological considerations allow patients to return to prior levels of function safely and effectively
Hand Therapy
Custom made orthotics and rehabilitation for non-surgical and post-surgical finger hand/elbow injuries
Neurodevelopmental treatment (NDT) techniques
Therapeutic handling and movement analysis to facilitate motor patterning and functional improvements
Lymphedema management
Including advice on lifestyle changes, exercise prescription, wrapping and compression techniques
Constraint-induced therapy
Involving intensive training for patients with limited motor function in one extremity
Mobility
Go Baby Go 

provides kids with developmental delays a safe and fun way to practice independence
State-of-the-art facilities
Our occupational therapy facilities were designed specifically for kids and teens. These light and airy treatment spaces are equipped with colorful and engaging tools and toys that simulate everyday living. Outpatient occupational therapy is available at Children's regional clinic locations at Delafield, Kenosha, Mequon and New Berlin.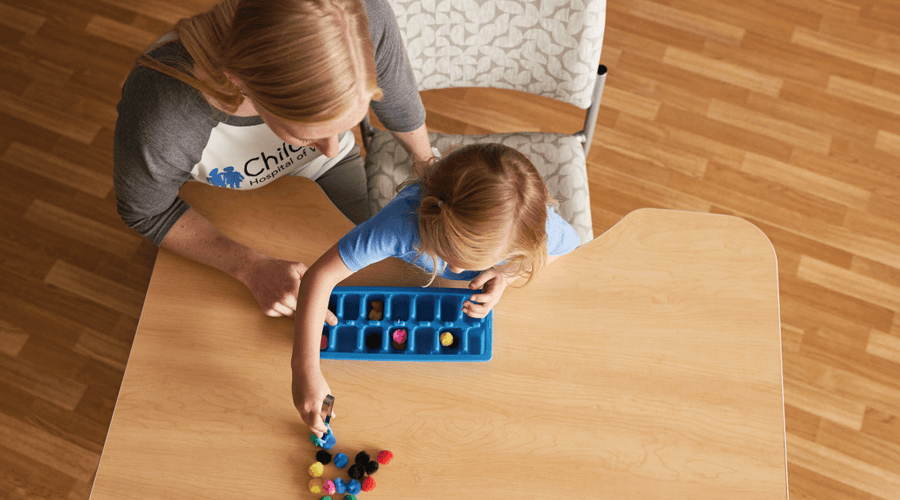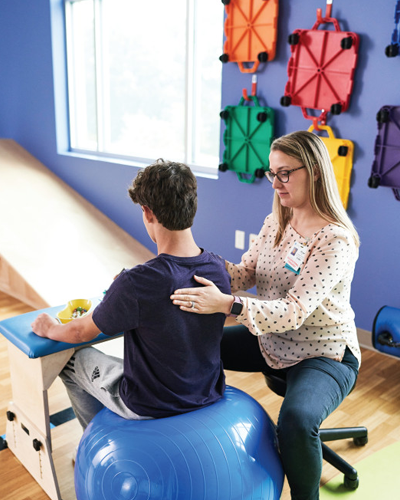 Meet our occupational therapists
Request an appointment
To make your child's appointment, call Central Scheduling at (414) 607-5280
Teaching sheets
Teaching Sheets are written by Children's staff and include the most important information for families to know when caring for their child. Access the teaching sheets.