Meet our team
Our Fetal Concerns Center is a multidisciplinary team of highly trained pediatric experts covering a range of specialties. Our core team of physicians (listed below) are backed by top-ranked specialists in genetics, cardiology, neurosciences, neonatology, surgery, urology, and more. These fetal care specialists are involved with families on a case-by-case basis and are coordinated by our fetal care coordinators and fetal heart coordinators, who serve as the single point of contact for the family throughout the entire process.
Get a second opinion
(414) 240-1831
Research and outcomes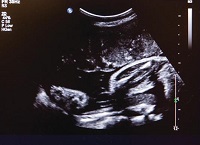 Our outcomes reports help families and partner providers make the most informed healthcare decisions. Learn more about our surgical outcomes and current research studies.
Contact us
For additional information on the Fetal Concerns Center at Children's Wisconsin, please call:
Fax: (414) 337-1884
Note: These phone numbers should not be used for urgent medical concerns. Please contact your physician directly if your situation requires immediate attention, or dial 911 if it is an emergency.